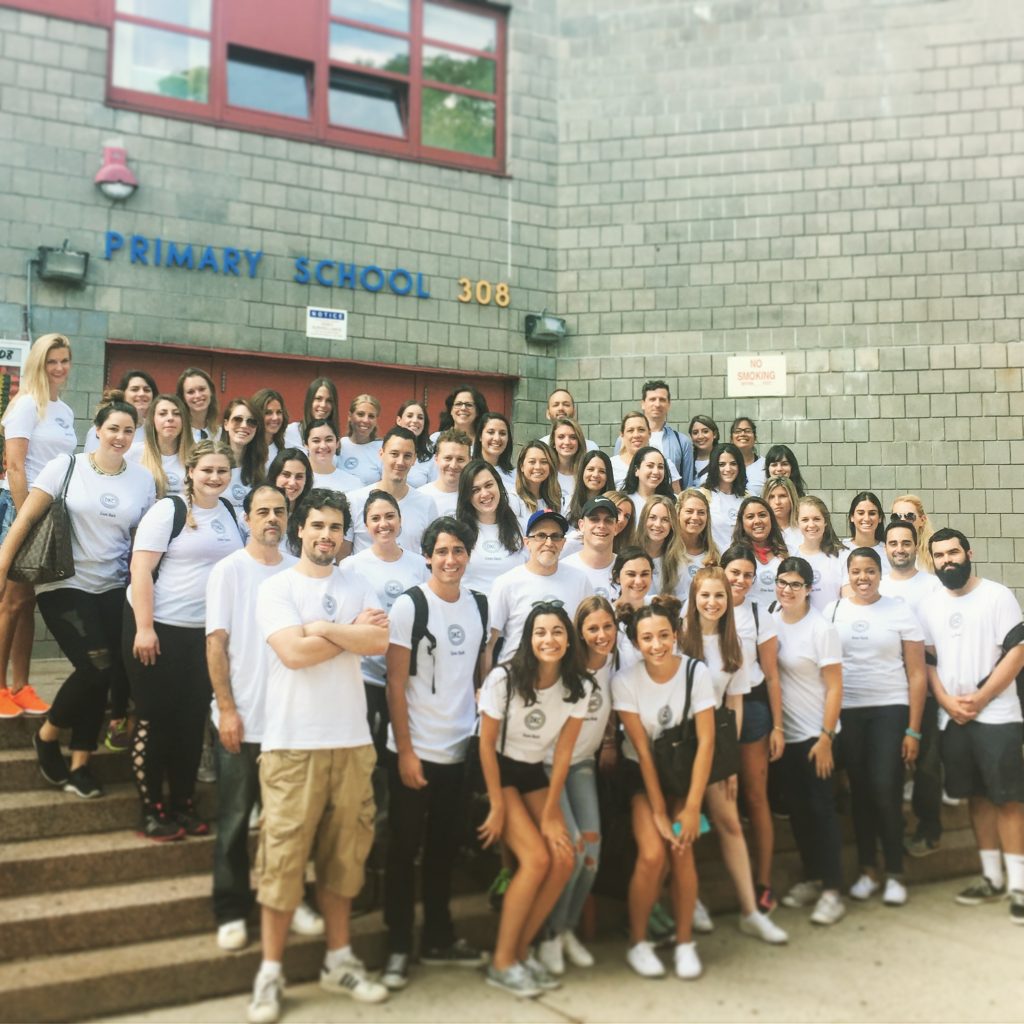 ---
The first DKC Gives Back took place Wednesday at P.S. 308 in Brooklyn, New York. DKC is truly fortunate to help Partnership with Children, who happens to be one of our clients, set up this new school. 75 DKC volunteers helped move school supplies, set up classrooms, as well as assist teachers with prepping their classrooms for the students' arrival. From moving boxes and furniture, to creating colorful bulletin boards for the students to enjoy, everyone had a hand in making P.S. 308 ready for the upcoming school year. Joanne Fryer, Director of Operations, helped coordinate the service event with a committee of fellow DKC-ers.
"DKC Gives Back with Partnership with Children – was a tremendous success. The service day initiative was launched by our President, Sean Cassidy, to further our mission as a responsible corporate partner," Fryer shared. "DKC works with a number of non-profit clients so it was important for us, as a company, to help those in need within our DKC community. Thanks to everyone who participated!" 
More About Partnership with Children: For more than 100 years, Partnership has been helping NYC's children overcome the severe and chronic stress of growing up in poverty. The community school strategy, a national strategy to improve education, is distinguished by partnerships between the school and other community resources. Community Schools have an integrated focus on academics, health and social services, youth and community development and community engagement.Partnership with Children's 12 community schools benefit exponentially from the expanded mental health and behavioral supports that are core to our mission.