Entertainment Public Relations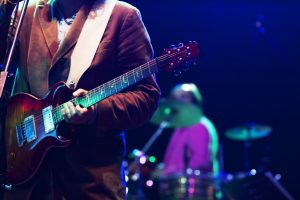 DKC specializes in working with entertainment at the intersection of corporate enterprise and creative pursuits. This means that we take a 360 degree approach to building our clients' brands – from personalities to entertainment executives to corporate clients who use entertainment sponsorships to help bring their products and services to life.
We support our clients at the entertainment world's key gathering points – from Fashion Week and the Sundance Film Festival to the Oscars, Emmys and Grammys – and offer our counsel on how to break through the clutter. More than just publicists or gatekeepers, we craft long term plans for our clients, their brands, careers and artistic aspirations. Our staff has deep and diverse experience in the entertainment world, and this is backed up by personalized, dedicated attention to clients and their needs.
In the entertainment industry, it seems like there are oceans of people, all trying to get noticed. Doing so on your own can be downright impossible. That's why it's important to have an experienced team of professionals who know how to work within the industry to make sure your name is on everyone's lips. Whether you want to be in front of the camera, behind the microphone or organizing and managing it all, we can help you reach your goals.
With clients like the Nobel Peace Prize Concert, record producer Clive Davis and other major players in the entertainment industry, you can trust us to help you reach your potential. For more information about the services we offer for entertainment public relations, contact us today.