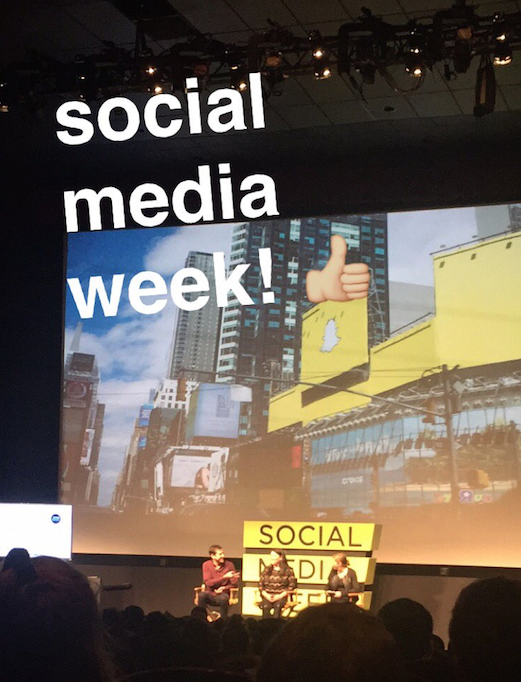 It's Social Media Week in NYC, and the DKC Connect team has been discovering everything that new and current technology has to offer. We attended more than 40 sessions alongside other professionals in the marketing, media and technology space.

Missed out on all the action? Here are 7 things our team learned during Social Media Week:
There are a lot of great up and coming social products, but Instagram and Facebook are still reigning supreme. 1 in 5 minutes you spend on your phone today will be on those platforms – that's higher than the next 10 platforms combined.
If you can't afford influencers, look internally. The general public looks to hear directly from your employees as ambassadors for the company, and it's a budget-friendly way to extend your reach. And keep this in mind if you have a small budget: It's very possible for an influencer with 100K followers to generate more engagement than one with 2M followers.
A quarter of millennials say they would give up sex before music. Look for those die-hard fans on various messaging apps in the near future – it's the next social media movement for the music industry.
The key to reaching millennials? Don't just Tweet at them – have them fully experience the brand with stunts and events. They crave purpose, looking for great experiences and deeper meaning in everything they do.
Gone are the days of no social media budget. Only 6 percent of your Facebook and Instagram followers will organically see your content, making paid media more necessary than ever.
$60 billion will be spent on native advertising in 2016, with the focus shifting from page views to the more valuable measure of audience engagement.
Who comes after millennials? Meet the "founders." This generation – which is more diverse and values standing out – is keyed into social media platforms that deliver one-to-one or one-to-few messaging (think Snapchat instead of Facebook).