Digital Media Marketing And Public Relations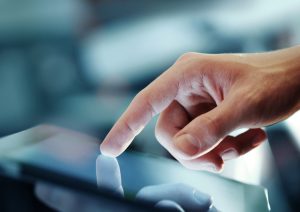 DKC Connect, DKC's digital division, specializes in creating online communications strategies unique to each client's needs that integrate new technologies and complement offline efforts to create a seamless campaign.
Knowledge of the latest digital trends combined with a research-based approach enables us to craft measurable campaigns that resonate with your key audiences and further your brand's objectives.  Our capabilities include: social media monitoring and influencer identification, social media marketing, community building, strategic counsel, website development, video production, applications, online reputation management, etc.
In addition, we will make sure that everything we do works well with and print, television and radio campaigns you may be running at the same time. That way, nothing we do detracts from your offline efforts. By doing so, we ensure two things. One, your clients will still care about and respond to your TV, radio and print ads, thus eliminating the notion that such efforts are a waste of money. Second, doing so enables messages and deals to work together, not inadvertently in opposition.
Digital marketing trends and practices, as well as those of public relations, are constantly evolving. It seems advertisement hosts have a habit of changing their requirements daily, and not bending to their will could be disastrous for your campaign. Rather than poring over these developments and trying to implement new strategy yourselves, let DKC do the hard work for you. That way, you can focus on what you do best: Running your business. For more information about the services we offer for digital media marketing and public relations, contact us today.