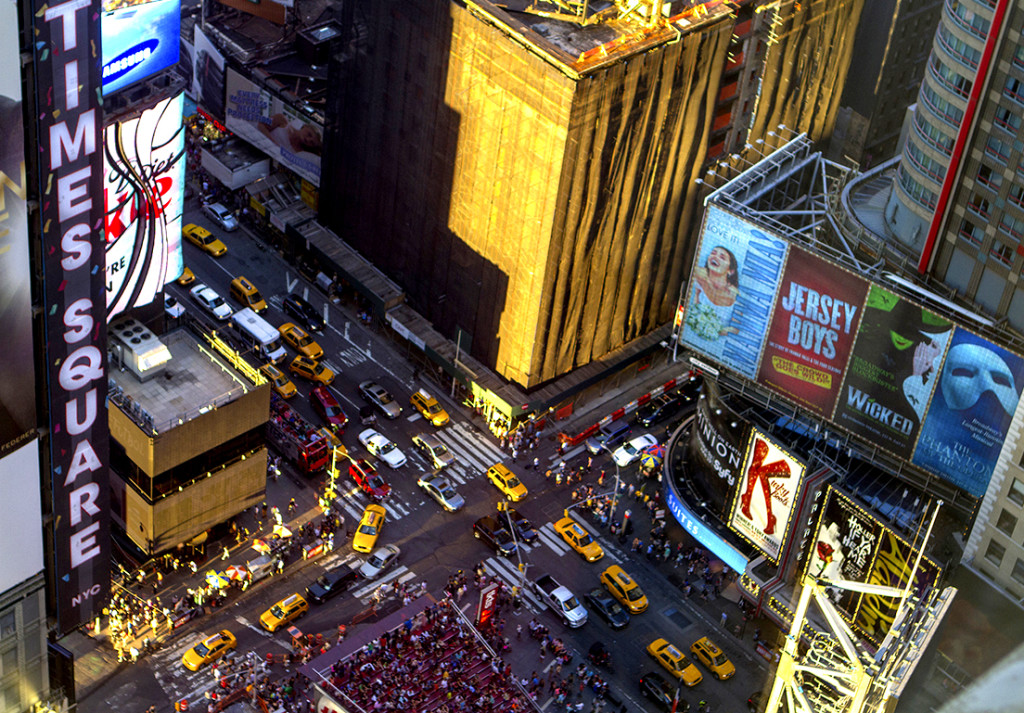 Sean Cassidy, President of DKC Public Relations, Marketing and Government Relations, announced today that legendary theatrical press agent and sole principal behind O&M Co., Rick Miramontez, will be joining the company to create DKC/O&M. Also joining DKC will be O&M Co.'s top executives Andy Snyder (Creative Director) and Molly Barnett (VP, Theatrical Division), along with other key staffers from the firm.
Headquartered in New York with offices in Los Angeles, Chicago, San Francisco, Washington, DC and Miami, DKC/O&M — which will be fully integrated into DKC's national entertainment practice under the leadership of Joe Quenqua, Executive Vice President and Director of Entertainment — will be the first national Broadway and Live Events public relations agency.
"DKC understands that our unique and eclectic client roster requires special attention and expertise," Miramontez said."This opportunity will allow us to provide our clients with all the resources of a leading, beautifully-run national agency, while still allowing us to maintain the quirky, boutique spirit we've built our reputation on."
The new entity will offer the same extraordinary client service and strategy that O&M Co. has become known for while providing access to DKC's full range of clients and services including event production, corporate sponsorships,integratedmarketing, social media,advertising and branding,and crisis management.
"Rick is a true visionary who has shifted the landscape ofBroadway and live entertainmentover the past decade with the unparalleled success of O&M," said Cassidy. "This is a major transformational move for DKC, establishing the entertainment division as a wholly unique practice with major footprints in LA,San Francisco andNYC as well asarts and culture hubsthroughout the country."
Quenqua — who joined DKC two years ago from Walt Disney Studios where he created and had oversight of the first in-house global publicity department for Disney Theatrical Group — also recently helped recruit Dusty Bennett from Disney Theatrical and Blue Man Productions to run DKC INC!TE, the company's full-service event production team. DKC INC!TE will serve as an available resource for DKC/O&M clients offering their expertise for opening nights, media and premiere events from the design stage through complete staffing and execution.
DKC has a long and very deep history of representing and supporting the arts with one of theindustry'sforemost entertainment practices that includes major studios, production companies, networks, executives, media tech companies, music labels and artists.
O&M Co. has the unique distinction of representing the past three Tony Award winning Best Musicals:Kinky Boots, A Gentleman's Guide to Love and Murder, andFun Home.They also represent the long-running, smash-hitBeautiful- The Carole King Musicaland the Tony nominated playHand to God.This season on Broadway, O&M Co. is representing the hotly anticipated musicalsSchool of Rock- The MusicalandBright Star, as well as the highly acclaimed playsKing Charles IIIandEclipsed.Other clients include The American Theatre Wing, MCC Theater, Jujamcyn Theaters, Sleep No More/The McKittrick Hotel, Joe Allen, and numerous other artists and institutions that make up the theatrical landscape. From 2011-2014, O&M Co. executed the most famous press campaign in Broadway history when it representedSPIDER-MAN Turn Off The Dark.
Though headquartered in New York City, O&M Co. also has a unique presence in San Francisco, representing Carole Shorenstein Hays' Curran theatre, which is currently undergoing a massive transformation and helping to redefine that city's cultural scene.