The news last week involving bullying, harassment, and racist rants in the Miami Dolphins locker room may be shocking but it is not surprising. Sure, Jonathan Martin, the Dolphins offensive tackle victimized by teammate Richie Incognito, is a 300-pound plus behemoth of a man who graduated from Stanford, was an All-American multiple times, and a second round selection in the NFL draft – a superstar in the making.
But bullying does not discriminate. It affects people of all races, ages, religions, genders, sexualities, socio-economic backgrounds and more, even people who have reached the pinnacle of their respective professions – celebrities and boldface names like Taylor Swift, Sandra Bullock, Michael Phelps, Tiger Woods and Pres. Bill Clinton, among numerous others.
I know from first-hand experience. As a 10-year-old boy who had just moved to New Jersey with my family, I was often harassed and picked on not just for being the new kid on the block and for being a runt, but most notably because I was one of the only Jews (outside of my immediate family) in my school. I was fortunate that I had an older brother was much bigger, and a pretty good heavyweight wrestler, so I had some protection and the bullying didn't become an everyday occurrence.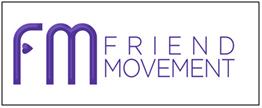 Nevertheless, I was vividly reminded of bullying's long, and devastating, tentacles this past weekend when I joined Ronnie Kroell and Elliot London, co-founders of DKC client Friend Movement, on the culmination of their month-long, 921-mile walk from Chicago to New York to raise awareness of anti-bullying, pro-friendship initiatives and to memorialize the thousands of adolescents and teens who have committed suicide after being mercilessly bullied. Friend Movement works to show positive anti-bully images through art and media. It uses images of people of all ages, race, gender, sexuality, and spirituality that invoke conversation and inspire people to prevent bullying by enabling them to be a better friend.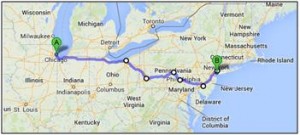 Dozens of individuals from all walks of life came to walk the final mile of Ronnie and Elliot's pilgrimage, across the George Washington Bridge connecting New Jersey and New York. Most notably among the participants – and especially for me as a father of two sons – were Jane and James Clementi, the mother and brother of Tyler Clementi, the Rutgers University student who jumped to his death off the bridge three years ago after being severely cyber-bullied by his dormitory roommate. The walk across the bridge marked the first time that the Clementi family had done something like this, something that at once was so profoundly heart-wrenching and heartwarming. At the end of the walk, at a small grassy area dominated by a huge oak tree, Mrs. Clementi and her son and the many others in attendance tied purple ribbons to the tree trunk and branches as a symbol of unity and as a beautiful and vivid demonstration that silence and inaction against bullying are no longer options – not when the results of a new study found that among 12 to 17-year olds, nearly 50% of girls and more than one in three boys reported that they have been bullied either face-to-face or online. Countless thousands of students stay home from school each day because they fear bullying.
And the impact of bullying is acute. It can lead to myriad physical and psychological problems that can be life-long. Far too often it leads to suicide, one of the main causes of death among school-age and college students in the U.S. Studies show that there are more than 1000 college students who kill themselves each year, while 50% of college students report they have thought about suicide at some point in their lives.
Moreover, according to the semi-annual survey on youth risk behavior conducted by the Centers for Disease Control and Prevention, nearly one in six high school students has seriously considered suicide, and one in 12 has attempted it. Overall, the suicide rate among teens has climbed in the past few years, from 6.3% in 2009 to 7.8% in 2011. In total, some two million adolescents attempt suicide each year, resulting in 700,000 emergency room visits.
In her emotionally-charged remarks – tears flowed freely from everyone in the gathered crowd, including more than a dozen media representatives, not to mention the police officers who had escorted us over the bridge – Mrs. Clementi spoke of the symbolism of crossing the bridge, of leaving the past behind and looking forward with hope – that one day, everyone, regardless of their race, gender, age, socio-economic class and sexual preference, will be treated with respect and that we will be better friends to ourselves and others.
It was the iconic John Lennon who asked us to "Imagine all the people sharing all the world." Well, imagine this "brotherhood of man" — if we all could be better friends to others around us, not to mention to ourselves. Imagine if we could rise up above fear, and stand up against injustice. Imagine if we all do our small part. Mr. Lennon was not the only "dreamer." Our communities, schools, homes and offices can become safer places for all of us, and "the world will live as one."