Non Profit Marketing Public Relations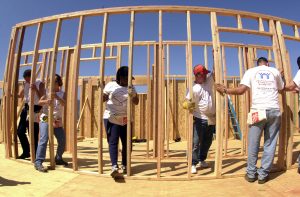 Our passion for social causes brings us to nonprofit work, but our unique ability to bridge public affairs and consumer-facing issues drives success for our clients. Whether it is campaigning for veteran's benefits, maximizing a celebrity headliner at a fundraiser, or raising the profile of a national after-school program, DKC understands how to generate coverage that brings visibility to the organization and drives action (donate, advocate, sign-up) among target audiences.
Our staff have years of experience in nonprofit management, with proven expertise to meet the unique communication needs of those clients.  We understand the challenges nonprofit organizations face and know what it takes to develop creative, meaningful and realistic strategies to get clients in the headlines.  We know how to build buzz that is smart and makes a difference, moving clients beyond the headlines to produce a tangible impact on fundraising, community involvement and public understanding.
Nonprofit organizations face difficulties not found in the for-profit world. When businesses need to raise awareness for their brand, they tend to have fairly large budgets with which to run an advertisement campaign. Nonprofits, however, often rely on donations and volunteers to stay afloat. In addition, nonprofits have different governmental regulations that must be followed. DKC specializes in making sure each dollar your organization puts toward advertising, whether for a general campaign or for a specific event, is maximized.
We do so by researching your target audience and making sure they are the ones who see your message. That way, your campaign falls on few deaf ears and instead touches the heart of those who are, or soon will be, dedicated to your cause. For more marketing public relations services we offer for nonprofits, please contact us today.