Real Estate And Architecture Marketing Public Relations Strategies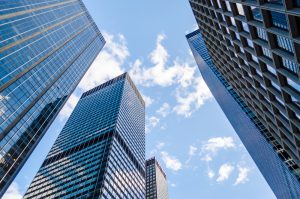 Design matters, whether a new building, large scale development, public space or an innovative playground. We work with some of the world's leading architects, designers and real estate developers in expert positioning and to promote their projects.
We have a deep understanding of the intersection between real estate, architecture/design and cultural trends, as well as the political and economic events that affect 'the business of design.' We know how to secure the right media coverage that can positively impact the viability of a project or an idea. Ours success stems from our longstanding relationships with the media who cover and influence the world of real estate and design, as well as our creative approach to where a story might be placed – looking for the most impactful opportunities to raise the profile of the principals and their signature projects.
Without interaction with the media, your new development could stand idle for months. After all, it's hard to sell a location if no one knows about it. On the other end, however, not every audience will care about a new skyscraper or residential area. We are experts at reaching the right media to get your message out to the right people. That way, no time or money is being wasted on audiences who simply could not care less about the work you're doing.
With our connections, we can help your design, architecture and/or development business thrive. For more information about the services we offer in the real estate and architecture industries, contact us today.