Few names are more revered in the music industry than Steinway & Sons. For over 150 years, they have crafted some of the best pianos on the market. Each one is made by hand by master craftsmen, making each one unique. With more than 125 patents to their name, Steinway pianos are the gold standard by which every other piano is judged. In fact, 98 percent of all concert artists, from rockers such as Billy Joel to acclaimed classical pianist Yundi Li, choose to play a Steinway over any other piano.
Steinway & Sons instruments have also found their way into millions of homes across the globe. From the company's inception in 1853, the craftsmen at Steinway & Sons have pursued unparalleled perfection in instruments enjoyed in ballrooms and jazz bars alike. And it all started with one German immigrant: Heinrich Engelhard Steinweg.
The Man Behind the Music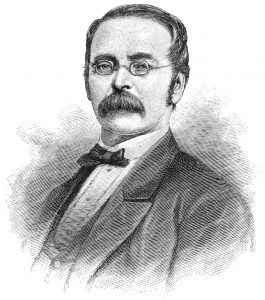 Heinrich Engelhard Steinweg was born in 1797 in Wolfshagen, Duchy of Brunswick (Germany). At age 8, he was orphaned and left on the streets to find his own way. Shortly after, his brothers and father, whom he believed had died in war, returned to support him. However, this relief was short-lived, and Steinweg was orphaned again at age 15. Rather than live on the streets, he joined the German Army, fighting in the Napoleonic War.
In 1822, at age 25, Steinweg left the army and began working as a carpenter. He quickly became an apprentice organ builder in the town of Goslar, where he found a love for music — and skill on the keyboard. He secretly began building instruments on his own, starting with guitars and zithers, then graduating to pianos. Even early in his career he was revolutionary, creating the first square piano in 1835. Shortly after, he presented three pianos at a trade exhibition and was awarded a gold medal. Over the next decade he built nearly 500 pianos.
Due to a combination of guild restrictions and political upheaval in Germany, Steinweg emigrated to New York City in 1850, taking five of his six sons with him (the sixth remaining in Germany to run the previously-founded piano business). There, they worked in other piano companies until they founded their own business in 1853. In 1864, the family anglicized their name to Steinway for business reasons, and the legacy was officially born.
Immediate Success and Recognition
It didn't take long for Steinway and his sons to find success. In their first year, they sold 74 pianos, and made two per week. His square piano design, in which the bass strings were strung over the others, won first place at the 1855 New York Industrial Fair. They won similar awards in London and Paris over the next decade. The demand for their instruments grew exponentially, and by the 1860s Steinway had a factory covering an entire block at Park Avenue between 52nd and 53rd Streets.
However, even as Steinway & Sons created more and more instruments, they never lost any quality. In fact, emerging research, including that of acoustics, helped Steinway create more beautiful-sounding pianos. It was during this time that the company received most of their 126 patents, in addition to their 35 medals for excellence by 1862.
After a life of success, Henrich "Henry" Steinway died in 1871. However, the company was seeing unprecedented growth. By the 1880s, demand for Steinway & Sons pianos had gone global. In a savvy business move to avoid tariffs, the company built a new factory in Hamburg. C.F. Theodor Steinweg, the son who had stayed in Germany when the rest of the family emigrated, decided to run that factory.
Nurturing Greater Interest in Music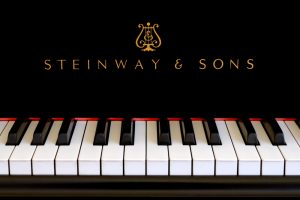 The Steinway family wasn't just interested in building pianos. They also wanted to encourage more people to enjoy the beauty of music. In the 1860s, the company oversaw the construction of Steinway Hall, the second-largest concert hall in New York City. Build on East 14th Street in Manhattan, Steinway Hall also included showrooms of Steinway pianos, which concert-goers had to walk past to get to the main room. As a result, sales increased dramatically the year after Steinway Hall opened.
Though the Hall has been relocated a few times over the years, it remains a prominent cultural center. In fact, it housed the New York Philharmonic for a quarter of a century, until Carnegie Hall opened. In 1875, a Steinway Hall opened in London, and there are now Halls throughout Europe.
A Series of Adversities, Always Overcome
No company can operate for over 150 years and never see adversity. But, as Steinway & Sons creates a luxury product, they have seen more than most always coming out stronger on the other side. The Great Depression saw a massive drop in production, from 6,000 pianos a year to just 1,000. There was a recovery period in 1935, but then World War II efforts dropped demand again. However, Steinway & Sons decided to make miniature "G.I. Pianos," which were easily moveable and camouflaged for soldiers overseas.
Through then-unimaginable innovations and their constant pursuit of perfection, Steinway & Sons has made more than 600,000 pianos over the course of its history. They have pianos in nearly every major concert hall and in homes across the globe. In fact, the beautifully-ornate 300,000th piano can be found in the Entrance Hall of the White House. With a rich history of genius innovation and a bright future of unparalleled quality, Steinway & Sons will continue to be the mark by which all other pianos are measured.
In 1850, Henry Steinway Emigrated to New York City. Here's What Else Happened That Year:
California became the 31st state; Los Angeles and San Francisco were incorporated.
The Compromise of 1850 was enacted, furthering tensions between the North and South.
Britain began shipping its convicts to Western Australia.
Daniel Hawthorne's The Scarlet Letter was published.
The Lehman Brothers began a dry goods store in Montgomery, Alabama, which would later become a titan in the financial industry.
William Fargo and Henry Wells founded American Express in Buffalo, New York.
The first female medical school, the Woman's Medical College of Pennsylvania, was founded.