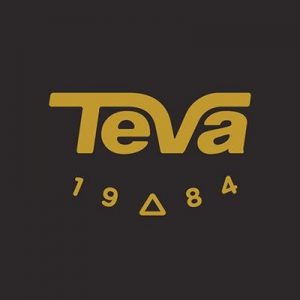 Tevas are considered some of the best activewear shoes for outdoor adventures. In fact, they were some of the first creators in this category of footwear. Though the market is somewhat flooded these days, especially with the resurgence of the popularity of being outdoors (or at least wearing the same fashion as outdoorsy people), Teva remains the standard by which all other similar footwear is measured.
Though the brand has seen wild success with their shoes, Teva has a somewhat humble history. It all starts with a Colorado River guide for the Grand Canyon who wanted something more functional than flip-flops or tennis shoes. With a little ingenuity, he created an entirely new kind of shoe — and changed the footwear industry forever.
Innovation in the 1980
s
In 1984, a river guide and geophysicist named Mark Thatcher was taking a group down the Grand Canyon. He noticed that his fellow river guides never had the right footwear. They would wear flip-flops, which would slide off their feet easily, or tennis shoes, which would get heavy and bogged down when they got wet. Thatcher then got the idea for the first "utility sandal."
He took a flip-flop and outfitted it with a Velcro wristwatch band. Thus, the Teva (pronounced teh-vah, Hebrew for "nature") was born. Realizing he'd struck a potential gold mine, Thatcher patented his design and made a deal with a shoe company called California Pacific to produce them. Over the next year and a half, Thatcher traveled around the Southwest, living out of his car and selling his shoes. Though he only sold a couple hundred pairs his first year, California Pacific knew he was onto something big.
The Bitter Battle
Though Thatcher only sold a relatively small number of shoes his first year, word-of-mouth was spreading quickly. California Pacific decided they wanted to cash in on Teva as much as they could, and claimed the business for themselves — saying Thatcher was only an employee. California Pacific sued for the rights to the shoe, and Thatcher countersued.
It was a long, costly court battle. But in 1985, the court ruled that the company belonged to Thatcher. That victory set up a successful career as the head of Teva. He moved the company to Flagstaff, Arizona, and set Teva up as a family business, with his father and sister employed as consultants. Millions of pairs of the shoes are sold annually now, and with an expanded offering, there are shoes for just about every style.
The Teva of Today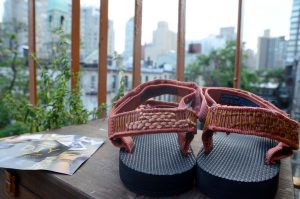 Nowadays, Teva offers many different kinds of footwear, from boots to flatforms to tennis shoes. But, at the heart of the business remains the classic sports sandals. Others have tried to emulate their style, with some success. But Teva remains the best in the industry — and having a "Teva Tan" is still a point of pride for any outdoors adventurer. Though the original design was purely utilitarian, Teva are often a style choice, even for those who may not see the light of day too often.
In 1985, Thatcher moved from California Pacific to Deckers Corporation. That relationship grew substantially over the years, and in 2002, Deckers acquired Teva in its entirety, including all patents and trademarks. Under the supervision of Deckers, the basic shoe was redesigned, including the creation of the Universal Strapping System. With its sturdy, ergonomic designs and its dedication to the outdoors, Teva looks to continue its pursuit of encouraging adventure by providing the best footwear for the job.
The First Teva was made in 1984. Here's what else happened that year:
Apple released its iconic

1984

Super Bowl ad, and the first Macintosh personal computer was sold.

Eric Trump, son of US President Donald Trump, was born.

The TED (Technology, Entertainment, Design) Conferences were founded.

Brunei became an independent state.

Canadian entertainment company Cirque du Soleil was founded.

The modern version of

Jeopardy!

first aired.

Virgin Atlantic held its inaugural flight.